Welcome to Klinikum Nürnberg – how we support you on your way to us!
With immediate effect entering Germany is possible
+++ All those who have a valid visa to start working as a nurse or caregiver in Nuremberg the Klinikum would herby declare that you will be assisted in making a smooth border crossing. Living and work conditions in Germany are safe +++
Please avoid that your visa expires because a complete new visa process must be started, This can take several months. Before your visa expires or even if the danger of an premature expiration exists please contact the Klinikum Nüremberg and your contact person immediately!
We support you on your way to Germany - read here about the assistance you get when you join us
When you think about signing a work contract with the Klinikum Nürnberg or you have done it already you might look for some information regarding the support you will receive in order to get a good start at work and how to settle in Nuremberg.
This is what these webpages are about. Note: If you have an immediate question you can use the contact form at the bottom of this page!
We not only want you to become a valuable member of our team at the clinic, we also want you to have a good life in Nuremberg.
Germany is different from the place you come from. But no worries: Germany is in general an open society regardless what you have heard over the media. Skilled workers like you are more than welcome and very important for the well-being of our society. Being open still means that a successful integration on your part is essential, but you can bring your culture to the table as well!
OK, let´s get started: What have we prepared for you when you arrive?
1. Meet your individual relocation consultant
The clinic will assign a personal relocation consultant for you. That person is an experienced professional in assisting people from abroad who enter Germany for professional reasons and are prepared to settle in Nuremberg. Your consultant assists you in the fields of work permit / immigration, orientation, home finding and general settling-in.
But it is not only an offer that the clinic provides professional assistance it is an obligation at the same time. We need your full cooperation to make everything work! A very important obligation is good communication. Secondly don´t change the program sequence of your relocation process and refrain from making major changes without consultation with your relocation consultant.
After settling-in and learning how it is to live in Germany you can take your life into your own hands completly. But for now, we ask you to follow the advice of your patron who want to prevent you from making a bad experience in the beginning of your stay in Germany.
When your flight to Germany is booked your relocation consultant will welcome you via an e-mail, introduce herself / himself and will invite you for a conference call. The conference call is the official kick-off of your onboarding process to Nuremberg. Your relocation consultant will explain to you what the next steps are (after you have read this information attentively, please) and answer your questions.
If you like to you can prepare the conference call by writing down what you would like to know and what is important for you. Please consider that we go step by step and that it doesn't make sense to worry about things that are not on the agenda for now and will matter only later on.
Let us give your relocation consultant a name from now on: "Guten Tag, Katrin! Wie geht es Dir?"
2. Your first day: Meet Katrin at the airport and move into your pre-booked room
Katrin and her colleagues from the Nuremberg relocation team will pick you up at the airport when you arrive. After you have passed customs she and her team will take you and your luggage to a pre-booked room in a nice and conveniently located shared apartment provided by the Klinikum Nürnberg.


On the road from the airport you have enough time to chat and you will get more information about the city and Germany.
You will also receive a welcome package that consists of:
German SIM card for your mobile phone with a credit of 30,00 Euro. You can buy additional credits in many locations. Later you can take with you the phone number when having your own individual mobile phone contract. Great, now you are accessible for everybody who wants to call you in Germany!
A monthly pass for using the public transportation system in Nuremberg. Mobility is a must. Hey, now you can get to work, return home and you can discover the city on your own!
Your bank details for your later bank account with Commerzbank. The bank account is pre-opened and we take you to the bank for an identification check and to finalize the opening procedure. The account comes with online banking for desktop computers or mobile devices. Now you have a bank account and can receive your salary and will have a debit card to pay at shops and retailers or get cash from an ATM.
3. An important note on the property market in Nuremberg
We bring you right to your first home in Nuremberg. It is booked initially for 4 to 6 months. The clinic has told you the terms and conditions of renting the room and the cost of electricity, heating, water, internet, public broadcasting fee and all other operating costs.
Katrin and her team have invested some effort to find nice apartments in save neighborhoods in conveniently placed areas regarding infrastructure and transport facilities. All apartments also offer a good standard and are the ideal starting point for you to become a "Nürnberger".
Please keep in mind that as a newcomer you have no real chance on the property market in Germany immediately after arrival. Rents have gone up dramatically in the last couple of years. When you apply for a lease of a flat you compete with some 50 other parties wanting the same apartment. With no proof of regular income, no bank report and other documents and very fine skills of the German language you will be doomed to failure.
The Klinikum Nürnberg also wants you not to overspend for rent for the first couple of months of your stay. Therefore, they provide a room in a shared apartment as a first intermediate step – for your convenience and safety!
Upon arrival in the apartment we sign the lease agreement with you after we have given you some information about your rights and obligations as a tenant. At the same time we will make a quick inspection of the room, the apartment and the house and sign a logging and handover-protocol. We will also give you advice on the facilities in the proximity such as the next supermarket, the bus stop and other important facts to know. And then the room is yours – home at last!
Before the rental period comes to an end your relocation consultant will support you with a professional home search service to rent a long-term home of your own. This is important for your integration as well as for a familiy reunion if you plan to bring your family to Germany. The professional home search offered consists of scanning the market, up to 3 accompanied appointments for viewings, application and follow-up, lease check and an accompanied hand-over with logging.
4. Your second day: We take you on a little tour to discover the new centre of your life
After you got a little rest after the long trip your relocation consultant is ready to present to you your new center of life! We take you on a tour, but not one of these for tourists. We show you in small groups how it is to become a real "Nürnberger". And we also assist you in absolving the neccessary health exam that is a condition before you can start working.


During the tour you receive information about many things, e.g. commuting to work, residential life in Nuremberg, main station and airport, general living conditions, living costs, living with families, public facilities, recreation & sports, social live, food and drinks, clubs and associations, culture & language, etc. We are really glad to have you here!
5. Your third day: Discover the team, the site and your workplace
Enjoy a tour of the site of the hospital, the buildings and the infirmaries of the clinic complexes together with the material storage and the cafeteria. You receive your work clothing and will meet the team and the infirmary which will become the center of your professional activities soon.
You are going to have a team meet & greet with your superiors and colleagues of the ward. Get acquainted to everybody and the people who will assist you from now on in your professional environment. There are also a lot of organizational issues to be discussed. Your contribution to the team matters!
Please be aware that you have to pass a health exam prior to your first day at work. The date and time will be given to you as soon as possible after arrival. And other official appointments may occur. So stay alert!
6. Dealing with the authorities part one
During the first days of your stay we will register you with the authorities. In Germany we have a system that you need to register with the local authority under your address. This is a condition for many other items on our to do list, e.g. booking an appointment at the foreigner´s office to apply for a long-term residence permit. And for the completion of opening a bank account you will need to be registered, too.
The registration is a simple appointment at the authorities downtown. You need to bring your passport and we bring a certification that you have moved into your room ("Wohnungsgeberbescheinigung") – and that´s it. Now you are an official "Nürnberger"! And you haven´t even finished your first week!
7. Dealing with the authorities part two
Upon the time of your registration your relocation agent will book an appointment at the immigration bureau for you. The visa you entered Germany with has a limited validity. In most cases it is issued for three to six months. Before it expires the application for a long-term residence permit must be filed. It can be a lot of paperwork and we assist you to cope with the challenge.
Depending on your individual situation, origin and status of professional recognition it involves several steps before you receive a long-term clearance. But you always have somebody with a lot of experience at your side who will take you step by step through the entire process.
If you did not receive a full recognition of your professional qualification prior to your arrival in Germany you will have to attend trainings and adaption measures and pass a final exam to prove the equal value of your education to the professional standards in Germany. We must clearly emphasize that the equivalent assessment is the key factor in your professional recognition in Germany and therefore the condition of receiving a long-term work and residence permit. This also involves language skills as langage is the key factor in communicating with patients, colleagues and doctors.
The moment you meet the requirements for the full recognition your relocation consultant will prepare a final meeting at the immigration bureau, help you to compile the necessary documents and to fill out the forms. He or she will accompany you during the appointment, making translations and deal with any unpredicted issues which may arise during the meeting.
It is all about you!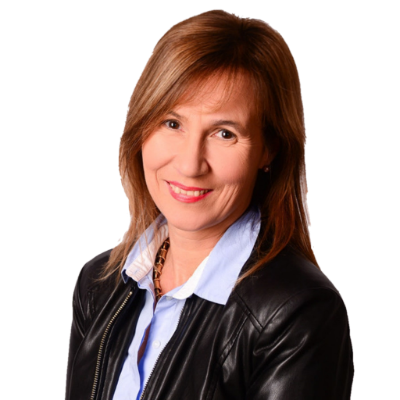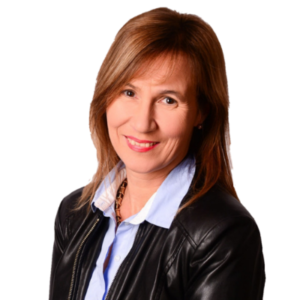 "Hello, I am Katrin Greiner, and I´ll be your host – together with my team – when you arrive in Nuremberg. We are relocation experts and assist you on behalf of Klinikum Nürnberg.
We appreciate that the clinic really cares about you and has hired us to give you professional support to settle in comfortably and safely. We have important items on the agenda for you. And we always take the time to help you individually when you have questions, concerns or worries.
We respect your decision to come to another country to build a new life – it is quite an endeavor! We as an orgnaisation have more than 20 years of experience in the field of providing relocation services to professionals coming to Germany.
It is good to have you here with us! And we promise: You´ve got a Friend in Germany!"
Pictures: Klinikum Nürnberg and Uwe Niklas, Pixabay, among others photos taken by Gerhard Gellinger, Anders Consulting Relocation Service