Deregistration for expats and foreign skilled workers when moving abroad
Departure Plus: Residential Deregistration when relocating back Home
If you go abroad, move back home or give up a second home, you must not forget your deregistration from the municipal authorities. It is part of our departure service menu that supports you in every aspect of returning home, especially for giving notice for an apartment and returning it to the landlord. 
The law about reporting to the registry office regulates the circumstances under which you have to register an deregister. After a national removal within Germany only a registration at the new place of residence is necessary.
When moving abroad, whether as a German citizen, EU citizen or third-country national, you must report to the authorities at the municipal registry office and obtain a deregistration certificate. Deadlines must be observed. It is also mandatory to deregister, if a second home is given up. A move-out confirmation of your landlord formerly required by law is dispensable since November 2016.
Please note that the deregistration has some practical effects:
The immigration office will automatically be notified that you left Germany if you are the holder of a residence permit
The tax authorities also know that you gave up your address in Germany. Please consult a tax counselor about your obligations regarding taxation in Germany after leaving
Some contractual parties in private contracts will allow a sooner termination when the confirmation of deregistration is presented, e.g. internet and telecommunication providers
A deregistration when moving abroad is made easy with this service list from the relocation professionals from Anders Consulting Relocation Service:
Service List Residential Deregistration when moving abroad
Fixed price 120,00 Euro plus VAT
There is a pleasant side effect of the certificate of deregistration at repatriation and departure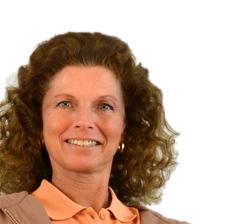 "Apart from the pure obligation, the deregistration certificate has a practical aspect: It helps, if the one or other contractual partner being a party in private contracts doesn´t want to terminate these contracts due to the removal.
A formal certificate is always a straight forward statement. It guarantees to any contracting party that you have told the truth and that you are actually leaving the country. And it suggests that further trials to debt your account for due amounts would probably be fruitless. It would also make no sense to pursuit you legally. Away is gone. 
Telecommunication providers often place the special right of termination according to § 46 Number 8 TKG under the suspensive condition of the submission of a certificate of deregistration.
The timing is a bit crucial with regard to your bank account. Under normal conditions the owner of a bank account must have a registered residence in Germany. Therefore, we notify all existing contractual partners about your new address, because mail forwarding orders, for example do not work with confidential mail. You´ve got a Friend in Germany!"
Downloads on a deregistration when moving abroad
10 facts worth knowing about your residential deregistration
1. In Germany, it is required by law to report to the competent municipal authorities to deregister when moving abroad
2. Foreigners and expatriates should be careful to execute their residential deregistration when returning abroad in order to make sure that they face no problems when they visit Germany again one day
3. There is an obligation of compulsory presence in only very few municipalities. There is even usually the possibility to do it by mail
4. The usually free of charge deregistration procedure can be executed at the earliest one week before the actual move-out, but not later than two weeks after it
5. Germans should leave their foreign address in order to receive their voting cards for the national elections
6. A delayed or neglected deregistration is an administrative offense
7. Unmarried couples must complete one deregistration form each
8. A confirmation of the former landlord for the completion of a deregistration has been deleted with effect from November 2016 from the registration laws. But when moving in, it is necessary to present an according confirmation from the landlord ("Wohnungsgeberbestätigung")
9. Those who wish to withdraw from German taxation definitely when going abroad must actually leave the country and must not stay in Germany longer than 183 days within a year. And they are not allowed to keep a residence in Germany. Then only income from German sources is subject to taxation in Germany
10. Officially no vehicle can be registered in the name of someone who has given up residence in Germany. Consider this when thinking about the timing of vehicle exports
Errors and changes reserved. Anders Consulting does not provide any legal services. As of winter 2019/20
Photo: (c) Anders Consulting using Fotolia file: #108932478 | Copyright: guteksk7