Realiable immigration to Germany – visa, work and residence permit
Don't pay too much and don't wait too long for your German residence permit – we help you taking the fast lane!
We assist you in mastering the immigration process that Non-EU citizens have to go through in order to work and live in Germany. After obtaining a pre-consent for a work permit we assist you in the application process for a visa and a long-term residence permit.
Businesses and employees around the world need work visas for managing worldwide mobility of work forces. For over 20 years Anders Consulting offers fast, reliable and cost-effective immigration services for all kind of purposes such as long-term employment such as it is offered by the Blue Card EU, limited assignments and intra company transfers, for job seeking, freelancers, students, language training, artists and performers – and a lot more!
You also often need a visa for business travel. But when and for which purposes are visas required anyway? And which is the right visa for a particular situation? And which immigration process is easy, fast and cost effective? What happens after the entry to a country? What is allowed and what is not? How does the visa process work for family members or dependants? There are so many questions. The answers are available at Anders Consulting.
We have a focus on taking the fast lane with you. When you have your appointment at the embassy you can be sure that we have provided you with all documents and information you would need in order to get the visa within only a few weeks. After arrival in Germany we book temporary accommodation for you and take care of the necessary steps to comply with all obligations for your long-term residence permit, e.g. to register you immediately after arrival. And we keep everybody in the loop, because communication is the key to success for the employee and the employer as well.
And when the challenges in immigration are addressed properly we also support you in finding temporary or permanent housing and in settling-in and deal with everyday neccessities you cannot perform youself in the first months. And even if you find yourself at the point where you would stay in Germany for good we assist you in the application of a permanent residence permit., And all that in 100 destinations in Germany!
Taking a work visa for Germany as an example the service list "immigration and visa" shows the steps in which Anders Consulting Relocation Service Germany assists applicants. You've got a Friend in Germany!
Service List Immigration
Fixed price 210,00 Euro plus VAT
Fixed price 110,00 Euro plus VAT
Fixed price single 410,00 Euro plus VAT
Fixed price per additional person 60,00 Euro plus VAT
Hourly rate 85,00 Euro plus VAT
Fixed price single 320,00 Euro plus VAT
Fixed price per additional person 60,00 Euro plus VAT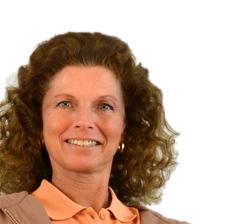 No limits: The immigration and visa service of Anders Consulting Relocation Service Germany
"Sure, there are visa agencies everywhere. They provide any kind of visa. But, once you get to the stage of applying for the long-term stay in Germany, you find yourself completely alone with getting things done. That's when the trouble begins in some circumstances: Documents are incomplete, diplomas are not recognized, proof of health insurance is insufficient. 
Sometimes the embassies do not check everything properly and yet still issue a visa. That can for example mean that the applicant needs to get an Apostille certificate whilst in Germany. And as the application of an Apostille needs to be done in the home country this is no fun and can delay the application for months. That's more than frustrating!
And you can combine everything with us so beautifully: e.g. booking of temporary accommodation upon arrival, registration with the registry office, accompanied visit to the immigration office, orientation-tour in your new city, removal co-ordination and a lot more. Communication problems between the different service providers such as the visa agency, forwarding agency and relocation company are eliminated. Being a client of Anders Consulting Relocation Service Germany means that you have one contact person only – in over 100 destinations.
And you don´t have to worry about the extension of your electronical residence permit ("elektronischer Aufenthaltstitel" or "eAT"). We will contact you automatically and well enough in advance. You´ve got a Friend in Germany!"

Who can get a visa and a residence permit for work or training in Germany?
For employees and trainees, there are many ways to live and work in Germany after passing through the immigration process:

1. Blue Card EU for highly qualified (§ 19a AufenthG ) with a recognized university degree and minimum salary of 56.400,00 Euro (43.992,00 Euro in shortage occupations, as of 2022), especially for occupations with employee shortages, and also with lower salary requirements, reserved for STEM occupations
2. Employment according to § 18 AufenthG for qualified persons, e.g. with the pre-consent of the Federal Agency for Labor (BA, ZAV), within the scope of international agreements or regional interests, as well as for executives and legal representatives of companies and multicorporate enterprises
3. International staff exchange (AufenthG and BeschV ) for a maximum of 3 years after approval by the BA, if the employment contract remains in the home country, there is no wage dumping and health insurance according to EU standards is verified
4. Group-internal advanced training and continued education, traineeship (§ 17 AufenthG ) are exempt from employment permits for a maximum of 3 months. But the entry still requires a visa

5. Study-specific internships (§ 16 AufenthG) according to the application at the Centre for International Migration and Development (ZAV ) for full-time students from recognized universities for a maximum of 12 months. Or after applying to the foreigners' office for persons studying in Germany of up to 120 days
This list of criteria has been greatly reduced. Errors and changes reserved. As of winter 2021/22

Photo: (c) Anders Consulting using Fotolia File: # 127389862 | Copyright: Web Buttons Inc