RELOCATION SERVICES
Find relocation services meeting your requirements – from arrival to departure.
RELOCATION DESTINATIONS
Wherever your relocation leads you or your staff to, where there for you. 
Coming or leaving - You´ve got a Friend in Germany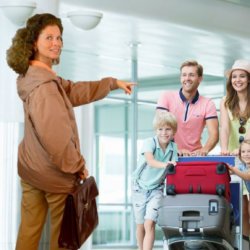 Destinations
Aachen | Augsburg | Bergisch Gladbach | Berlin | Bielefeld |Bochum | Bonn | Bottrop | Braunschweig | Bremen | Bremerhaven | Chemnitz | Cottbus | Darmstadt | Dessau-Roßlau Dortmund | Dresden | Duisburg | Düren | Düsseldorf | Erfurt | Erlangen | Essen | Esslingen am Neckar | Flensburg | Frankfurt am Main | Freiburg im Breisgau | Fürth | Gelsenkirchen | Gera | Gießen | Göttingen | Gütersloh | Hagen | Halle (Saale) | Hamburg | Hamm | Hanau | Hannover | Heidelberg | Heilbronn | Herne | Hildesheim | Ingolstadt | Iserlohn | Jena | Kaiserslautern | Karlsruhe | Kassel | Kiel | Koblenz | Köln | Konstanz | Krefeld | Leipzig | Leverkusen | Lübeck | Ludwigsburg | Ludwigshafen am Rhein | Lünen | Magdeburg | Mainz | Mannheim | Marl | Moers | Mönchengladbach | Mülheim an der Ruhr | München | Münster | Neuss | Nürnberg | Oberhausen | Offenbach am Main | Oldenburg | Osnabrück | Paderborn | Pforzheim | Potsdam | Ratingen | Recklinghausen |Regensburg | Remscheid | Reutlingen | Rostock | Saarbrücken | Salzgitter | Schwerin | Siegen | Solingen | Stuttgart | Trier | Tübingen | Ulm | Villingen-Schwenningen | Wiesbaden | Witten | Wolfsburg | Wuppertal | Würzburg | Zwickau
The easy way to relocate: Book a friend like us and enjoy your secondment or resettlement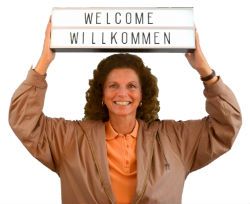 "Imagine, how would it feel if you had someone to take all the burden of a relocation off your shoulders. It is a warm feeling, isn´t it?
If you or one of your employees look for a new life and home in Germany we´re the right experts to talk to. Here at Anders Consulting Relocation Service Germany real people support real people. And you don´t need to buy days of service or bundled packages. We offer a menue of individual services and you pick only what you need. 
Our top sellers are services regarding the Blue Card EU, work permit, residence permit, home finding and settling-in support for families. We either assist you on your way to Germany or when you return to some other destinatioin worldwide. 
You also get professional support you when you need consultancy, e.g. in a workshop or if you´re planning a secondment or hiring someone from abroad. 
We maintain our high standards by only working with the best and most experienced relocation consultants in Germany. They make you happy because we pay 70% of the fees to them. The best quality comes at a price – and you deserve only the best!
On this website you find a lot of information. That made us probably one of the most popular online portals of all commercial relocation services in Germany. 4,000 users a month tell a story…
If you have questions, need support or additional information don´t hesitate to call me: +49 40 278 78 905 or use our contact form. 
I greet you cordially"


Our 10 commandments for you as our relocation client:
All clients are individuals. We don´t know any John Q. Public.

We only think about what we can do for our customer, never vice versa.

Save your customer time, because that is what he/she has little of.

Set up a genuine process and customize for every commercial client.

Save on collecting data, share them only with you customer if they´re really needed.

If you have no quick fix oder standard service, research & develop one. Praise new problems!

Be inspiring, persistent, passionate, pragmatic, creative and clever. That´s catchy!

Not only do things right. Do always the right things.

Insist on your pricing. Your customers deserve that you work harder.

Who hates innovation and self-confidence should bother our competition.
We are not shy talking about money